There are many strategies and technologies available to maximize the impact of discussion in your course. If your teaching centers around discussion and collaboration, regardless of your platform or medium, consider the following directory of options as you design or redesign courses, or choose activities.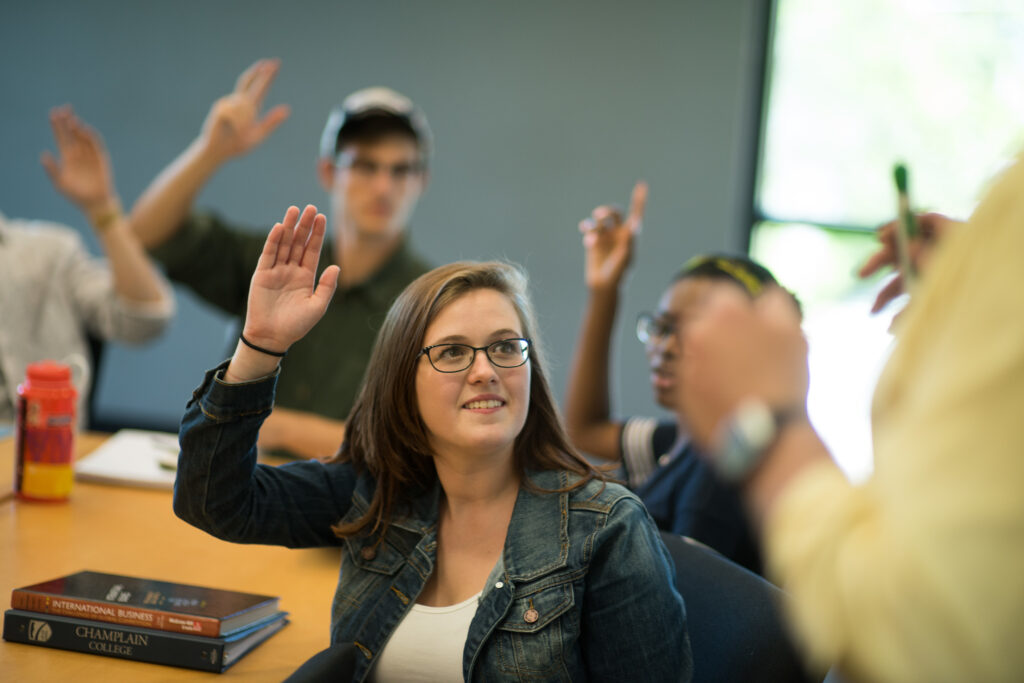 Discussions in the Classroom
We encourage you to custom-design your discussion prompts and activities if you feel confident running open-ended class discussions! Here is some advice:
Provide questions that help students make connections between content, themes, goals, and/or skills (as relevant to your class)
Encourage students to work together to figure out difficult content (and be prepared to follow up with redirection if needed)
Give opportunities for making real-life connections: for example, by having students provide a relevant example from their experience or the news, suggest an application for a skill, or apply their learning to a scenario you provide
Avoid asking yes or no questions
Balance the questions' complexity; consider using a strategy like a snowball or pyramid discussion to establish the basics and build toward complicated ideas and applications
If you are teaching a new course, building your skills as a discussion facilitator, or want to experiment with new strategies, there are many resources available online for choosing and running different types of discussion activities. Some of our favorites include:
Jennifer Gonzalez's "Big List of Class Discussion Strategies" (developed for in-person and adaptable to hybrid and virtual)
Jay Howard's "How to Hold a Better Class Discussion" (discusses disrupting norms of discussion that are low-energy, disengaged, and/or dominated by only a few voices)
Vanderbilt University Center for Teaching's guide to discussions (includes links to resources on starting good discussions, handling difficult moments, and building community through strategically learning names)
Discussions in Canvas
Learn more in our guidance about using and leveraging Canvas Discussions, which applies to in-person, hybrid, and virtual courses. This article covers both the technical basics and more advanced course and assignment design options.
For designing asynchronous discussions, we also recommend the Harriett Sheridan Center for Teaching and Learning at Brown University's Key Questions for Designing Online Discussions.
Discussions in Synchronous Virtual Environments
The single most important thing for having a successful discussion in an unusual environment is preparing and communicating a clear structure. Make the parameters and topics of your synchronous or asynchronous discussions especially transparent in flex-hybrid learning.
Most synchronous virtual discussions are conducted via videoconference (though text-based chat platforms are also an option). These discussions require special technical considerations and may require adaptations to your approach to discussion facilitation.
Videoconference Technologies
Virtual Discussion Facilitation
Tips for All Technologically Mediated Discussions
As we prepared for flex-hybrid learning in 2020, we developed some advice on running discussions that applies to both synchronous and asynchronous (Canvas) environments. Explore these slides to learn more (make sure to look at the speaker notes). Video coming soon.