The CLT was delighted to welcome two new student workers to our team during the Fall 2022 semester! If you visit our office, you may meet them. Don't hesitate to say hi!
Morgan Smith '26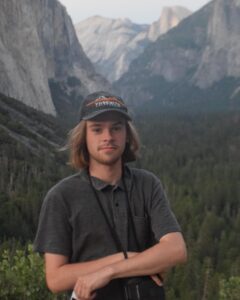 Morgan (he/him) is a first-year Game Sound Design major from Rhode Island who does event marketing and photography projects for the CLT. Right now he is helping us build an archive of images, so you may see him around taking pictures at CLT events. If you saw the CLT's holiday card, Morgan took that photo! We are excited to have him on the team.
Kay Williams '24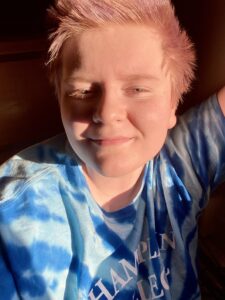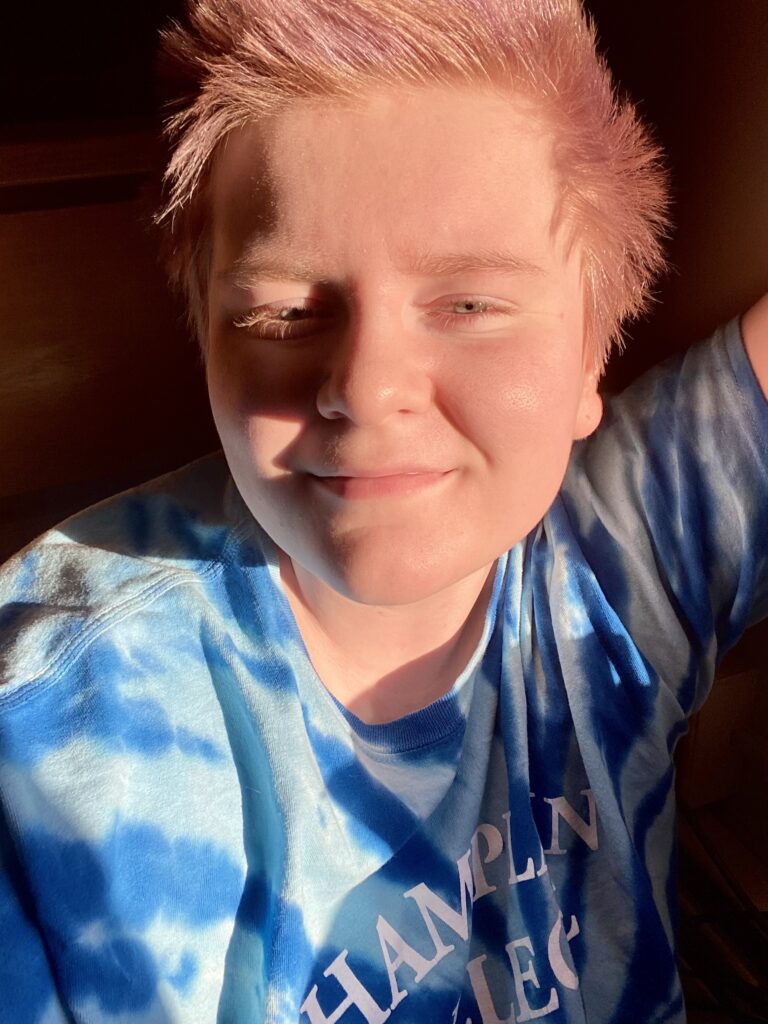 Kay (any pronoun) is a junior Game Art and Animation major and an RA, who works as our Social Media Assistant. Kay just started in December, but you'll see her work soon on the CLT Facebook page. Kay helps us with our social media strategy and tracking, as well as creating new content. (Follow us to make her stats go up!) She also assists with the Lightboard and video recording in the CLT. We're psyched to have Kay join us!
Of course, we're also excited to have Cass Bittner and Zach Fucci continue with us this spring as they approach their graduation. Congratulations to Zach and Cass, and a warm welcome to Morgan and Kay!